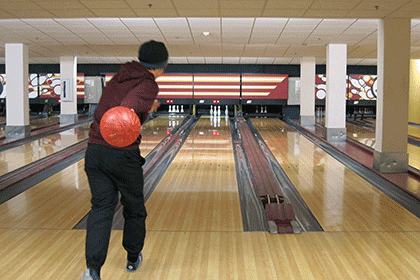 On Friday, November 22, TandemPlus hosted the TandemPlus Turkey Bowl at Goldy's Gameroom in Coffman Union. In the Thanksgiving-themed Turkey Bowl, participants tried to bowl three strikes in a row (referred to as a "turkey"). Anyone who bowled a turkey would win a plush turkey prize from Goldy's
Although none of the participants managed to bowl a turkey, everyone had fun bowling and talking with each other about language and culture, and getting a crash-course in bowling-related second-language vocabulary.
This was the final Fall semester TandemPlus event. Stay tuned for more information about Spring registration and Spring TandemPlus events!