Who are the students working at the front desk in Jones Hall 110 this semester? Here are short self-introductions from the new and returning Language Center Main Office student staff.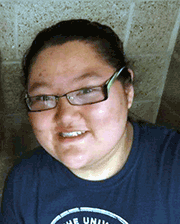 Agnes Hong
I am a Junior studying Anthropology. My focus is in Archaeology. I am also minoring in Asian Languages and Literature and Environmental Science. My hometown is Anchorage, Alaska. In my freetime I like to read, craft, knit, work with computers, and cook. Both English and Korean are my first languages. In high school, I took Japanese and during my last two years at the U I took Chinese to fulfill my language requirement.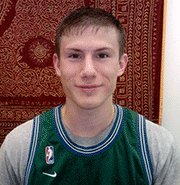 Chris Michaels
I'm new to the Language Center main office. I'm really looking forward to meeting and working with everyone here. Though I'm a junior with a major in Japanese Language & Literature, I didn't take my first Japanese language class until this semester. Up to this point, I had been using online resources, books, and Skype as a means of learning the language. I transferred from North Hennepin Community College, which doesn't offer Japanese courses. I plan to study abroad in Kyoto, Japan next year, where I'll attend Ritsumeikan University's intensive Japanese language program. Ever since I can remember, my favorite hobbies have been sports; my favorites are football and basketball. I'm a die-hard Vikings and Timberwolves fan. One of the great things about sports, I think, is that it makes cross-cultural relations much more natural for a lot of people. I've always thought that making connections between different cultures, and learning about one another, is a very important thing. I definitely love the multicultural and multilingual environment of the Language Center. It should be a fun year!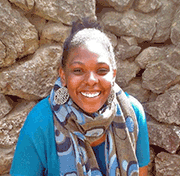 Fatima Babu
This will be my third year at the Language Center. I am currently a senior majoring in Political Science and Global Studies. I was born in a small town in Massachusetts, but I was raised in the Twin Cities. I really love traveling and spending time with my friends and family. I took Spanish in high school and I am currently studying Arabic! I am looking forward to another fun year here at Language Center!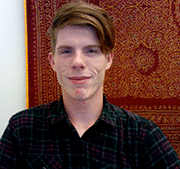 Henry Wahl
I'm a senior majoring in Linguistics. I will hopefully graduate this spring. I'm from Mahtomedi, Minnesota, which is a town to the northeast, about a half hour drive, so it's still part of the Metro. It's right next to White Bear Lake (and Mahtomedi actually means White Bear in Lakota). I'm studying Spanish and Chinese, and hopefully will be able to learn more languages someday.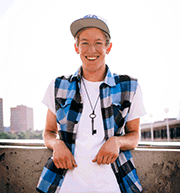 Hunter Slack
I'm a sophomore this year and will be declaring my major in Marketing soon, with minors in Design and New Media Studies. While I took Spanish from high school up to last year, I realized it wasn't really for me and will not be pursuing any more language study. I'm from White Bear Lake, MN, where I've lived my whole life. When I'm not in school or at the Language Center I'm usually doing something music related. I play in two bands. When I get out of school I plan on moving out west to California, something I've wanted to do my whole life. Hopefully when I do that I will have landed a career in advertising. In addition to working at the main desk in the Language Center, I also serve as the Moodle Assistant for hybrid language courses.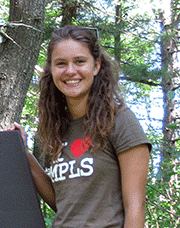 Maya Christensen
I am an undecided major in CLA. I'm from the Twin Cities, south Minneapolis to be specific, and I love being here at the U. I love to run, bike, and do anything active, as well as musical things and being spontaneous with friends. I have studied Spanish, and am hoping to add another language next year.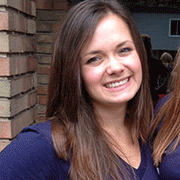 Miranda Moen
I am from Caledonia, Minnesota, which is way down in the southeast part of the state. I am majoring in Architecture in the Bachelor of Design in Architecture program and it is my 3rd year. I am minoring in Neuroscience with an emphasis in Psychology. I am passionate about just about everything in architecture, but my focus is on how it impacts humanity and communities, especially across cultures. My hobbies include: going on nature walks and bike rides in the early fall breeze, working out, drawing and sketching, photography, watching documentaries and TED talks, and reading just about anything interesting. I studied Spanish in high school, and in the future I will hopefully apply more of my time to studying a language, since I would like to travel across the world. I want to learn about communities as well as help serve them by designing/building low-income housing. (Although I don't think the title fits well). I believe everyone deserves a better quality of life and that housing should reflect cultural as well as personal values, and it doesn't have to be displayed in its financial value.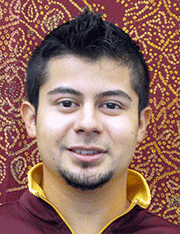 Roberto Barrios
I'm new to the Language Center this semester. I'm a standing junior, majoring in Economics with a minor in French. Before starting my position in the Language Center, I worked as a Spanish TA for a little over two years and really liked it. I like being exposed to new languages and cultures; I'm currently in my first semester of Hindi, which is really an awesome language. I am from Veracruz, on the east coast of Mexico. I'm usually there during summers and any other breaks I get during the year (especially during the winter months). When not at work or school I'm most likely watching films on Netflix or reading a good piece of detective fiction.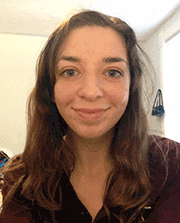 Saoirse McMahon
I'm a senior Psychology major with journalistic tendencies, meaning I used to be a Journalism major but switched last semester. In the future, I'd like to go to graduate school for either counseling psychology or clinical, with a focus in serving multicultural communities. I love vinyasa yoga, cerebral documentaries, and attempting to grow plants. I was born in Dublin, Ireland and have lived in various parts of Minneapolis for most of my life. In the past I have had experience learning Gaelic, Latin, Spanish, and French, but I am most proficient in French. I've worked here at the Language Center for more than two years, first as an Office Assistant and now also as a Communications Editor for the Elsie Speaks newsletter and the LC News blog.