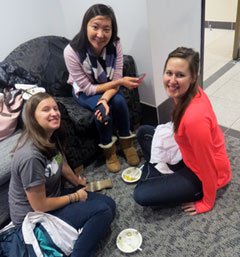 This past Friday, November 30, Tandem Plus co-hosted the biweekly Small World Coffee Hour event from 4-6 p.m. in Yudof Hall to promote student engagement, language learning, and cultural diversity.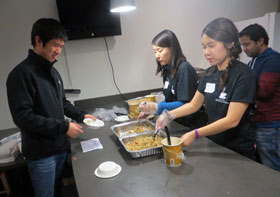 The theme was "Americana" and refreshments included traditional American goodies like sweet corn, stuffing, and cookies, plus coffee and tea.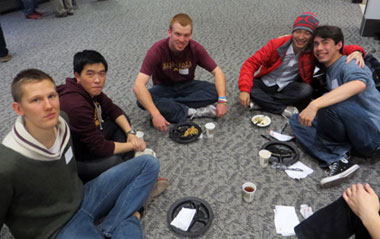 TandemPlus presented a short movie about Tandem, and student TandemPlus participants put on humorous short skits showing what a Tandem partnership should (and should not) be.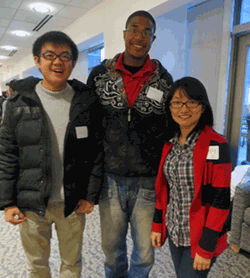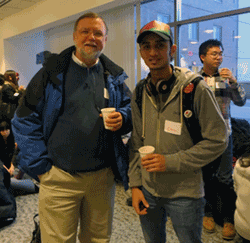 All participants then played multi-cultural Taboo in small groups. Between 150 and 200 people attended, and many said that they really enjoyed the event, particularly the skits.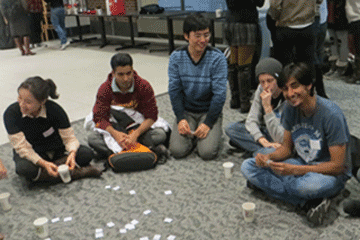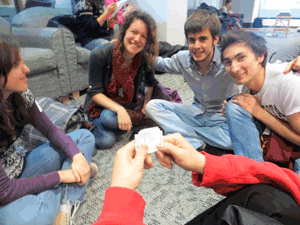 This was Tandem's final group get-together of the fall semester and was a great way to wrap up the semester.