This spring, the Language Center's Development Studio is home to Agnes, the AV assistant, and Emma, the web editor. Here are some short self-introductions!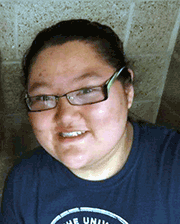 Agnes Hong
My name is Agnes Hong and I'm from Anchorage, Alaska. I immigrated from South Korea when I was 3 years old and I grew up speaking Korean at home. I also lived in Los Angeles, California for about 8 years. I'm a Senior studying Archaeology/Anthropology at the University along with a minor in Environmental Science. I have studied Japanese, Chinese, and Korean in the past. I love to cook, read, and spend time doing various crafts.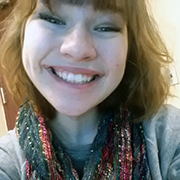 Emma Hage
My name is Emma, and I'm the web content developer in the Development Studio. Currently, I can stutter in four languages--English, Spanish, French, and Swedish--and I spend my time dreaming about all of the places I can travel abroad! I'm a first-year undecided student, but I'm considering a Linguistics major and ESL certification. My free time is dedicated to petting cats and eating ice cream, and my favorite color is Crayola's "macaroni and cheese."